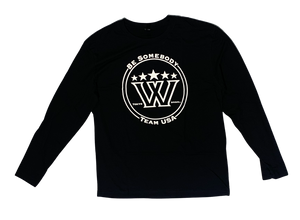 High quality Tri-Blend long sleeve tee with the Be Somebody circle logo branding on front. Comfortable enough to work out in, slick enough to rock on your off days.
100% of proceeds go directly to supporting CS Athlete Wes Kitts.
Awesome!
Currently own 4 Wesleys shirts ! 🙌🏼
LETS GO WES!
Great Shirt, Excited to support Wes to TOKYO!